Entidade associativa voltada para indústria de serviços oferece download gratuito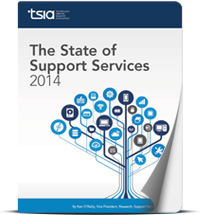 O tí­tulo do documento é:
The State of Support Services: 2014
Um arquivo PDF com 14 páginas que oferece uma expectativa de:
Como as tendências principais de tecnologia impactam os serviços de suporte
Como resultado dessas tendências, em que competências as empresas estão investindo nesse ano?
Go there, buddies. Em inglês, é claro.
Abraços,
EL CO